Ezy-Fix Clip System
EzyFixClip now US Patent #9,200,652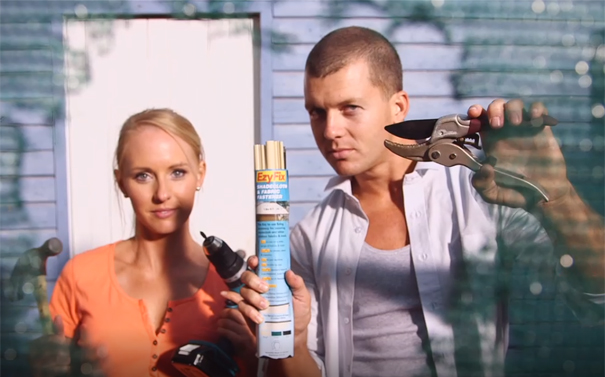 For cost estimation please add quantity to shopping cart and click View Shopping Cart / Checkout. On checkout page you have an option to see shipping cost estimation before you add any personal information. We ship normally same day else next day via UPS ground. All product shipped from Houston, Texas. Example shipping times within Texas normally 1 day with UPS ground. California 3 days with UPS ground.(estimation examples)
Introducing the Ezy-Fix Clip™ System:

EZY to use on a wide range of fabrics and mesh
EZY to fix to timber, steel and masonry
EZY to join sections
EZY to trim
EZY to tension fabrics for a professional neat finish
Ezy-Fix Clip™ is UV Resistant
Ezy-Fix Clip™ System is the EZY way for securing all types of indoor and outdoor fabrics.
Ezy-Fix Clip

™

is the D.I.Y. and commercial user's choice to professionally fasten a range of fabrics like:

• shadecloth
• plastic film
• canvas/linen
• chicken-mesh (<1mm)
• insect-screen, etc


Ezy-Fix Clip™ can be fastened to a range of surfaces, including:

• cement/brick/rendered walls
• plastic
• wood
• metal surfaces


Ezy-Fix Clip™ is conveniently packed for a range of domestic and commercial uses and all packs come with instructions.


Ezy-Fix Clip™ comes in three different colours: Green, Black and Beige



D.I.Y
Retail/Trade
Commercial

Quantity
How many packs will I need?

Calculate the total linear feet of the project and enter the total number below in linear feet.
Total Linear Length required (Feet) :
Total Packs Required
Featured